RITES OF PASSAGE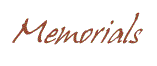 Memorials can take several different forms: letters, poems, audiotapes, videos, paintings and drawings.
Over the years, much of the work of Rites of Passage has taken the form of memorials, especially with our films and our photo/oral history exhibits.
Often, when we do a presentation on death and dying, we invite participants to create their own memorials. We bring colored papers, pens, markers, and stickers and we usually play music and light candles if allowed.
This is a simple project that is meaningful to people of all ages. If people choose to leave their memorials with us, as they often do, we include them in future presentations: In this way they are meaningful not only to those who make them but also to others who see them.
In their simple way, these memorials bring comfort, peace, hope and understanding.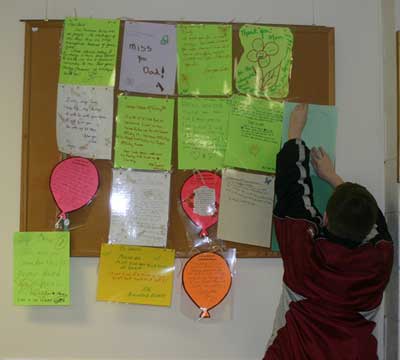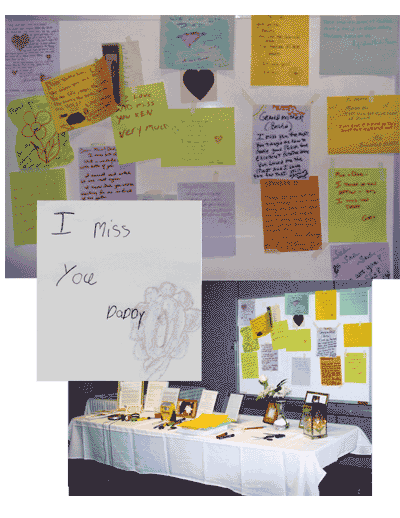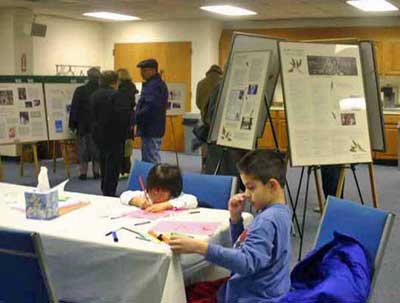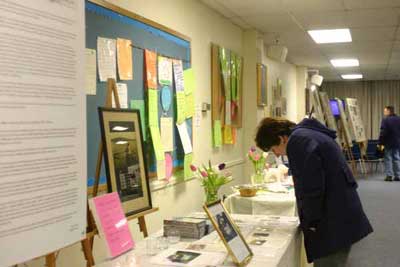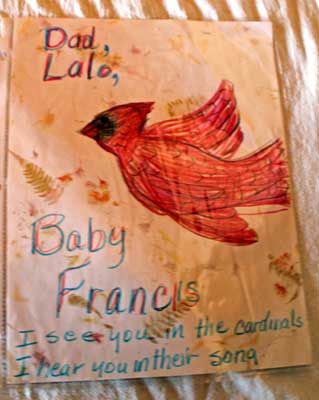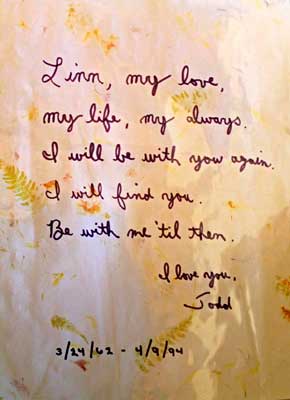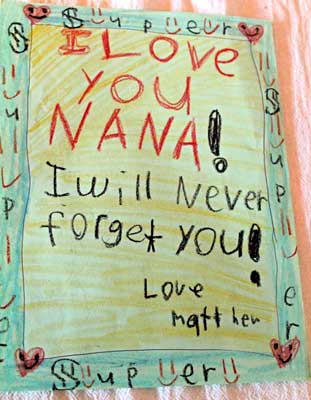 ---